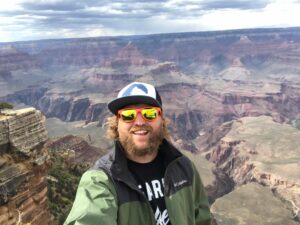 Hey, guys! I'm Chad. I've worn many hats over the years: youth pastor, mental health counselor, nursing home chaplain, wedding officiant, life coach, counseling agency owner, and even shaved ice shack owner and school bus driver. But regardless of my title, my passion has always remained the same – helping people reach their fullest potential.
I have a bachelor's degree from Simpson University in youth ministry and a master's degree in mental health counseling from Capella University. I have 20 years of professional experience helping people through ministry, life coaching, or licensed counseling. Life coaching is my preferred way of working with my clients because I have the most freedom to adapt my techniques to best help others.
I have been married for 12 years, and I have five children (four daughters and one son). I have lived all over the country, but right now, I call beautiful Tennessee my home. I love to travel the world and experience different cultures. And if I can scuba dive while I'm there, even better!
I'm an open book, so please reach out if you have any questions about me professionally or personally. I consider it an honor to share my journey. I can't wait to help you on your journey to thrive!